If you are looking to take your students or classmates out of the classroom and into the west of Ireland countryside then look no further. Doolin Hostel is a great base for fun-filled, educational, and memorable school tours in Ireland 's great outdoors. Our suggested itineraries for school tours and student group trips inspire teens and young adults to reconnect with nature, try new experiences and discover skills and qualities in a relaxed and educational environment. Our team will help build your group's trip, customized exactly to suit the wishes of your group. Additionally, our guests can enjoy discounted rates on local activities and attractions that we are partnered with.
Located along Ireland's breathtaking Wild Atlantic Way, in the heart of Doolin. Fresh air and seaside awaits!
Ideal Location
At the start of the Cliffs of Moher Trail and within walking distance of Aran Island Ferries, Cliffs of Moher Cruises and Doolin Village. Daytrip to Galway or Ennis - the bus stops right outside the hostel!
Unique Experiences
We can arrange buses, airport transfers and meals. Our guests can also enjoy discounted rates on a selection of local activities & attractions that we are partnered with, to make your group trip memorable & unique.
Group Facilities
Student hostel accommodation and 3 star hotel-style accommodation options for teachers or group leaders, fully equipped kitchen, living room, dining area, classroom space, free wifi, free parking, storage areas, and more.
Professional Service
Your hosts Anthony and Deirdre, and their team have over 20 years' experience in the tourism & hospitality industry, and host a variety of educational groups year-round. Let us help you arrange your trip, and take care of everything.
Group Transport
We can arrange public or private group transport for you at excellent rates from our local partners - 8, 16, 28 & 50 seater buses available for hire. Doolin Hostel is the main bus stop and local ticket office for Bus Eireann.
School Tours & Student Group Experiences
We help you create tailored packages to suit your group's requirements. Below, you will find a selection of packages and suggested itineraries that we have put together - each suggested itinerary has a selection of hand-picked activities and attractions that are highly recommended while visiting this beautiful part of Ireland. Enquire about our packages today or get in touch to discuss a bespoke package.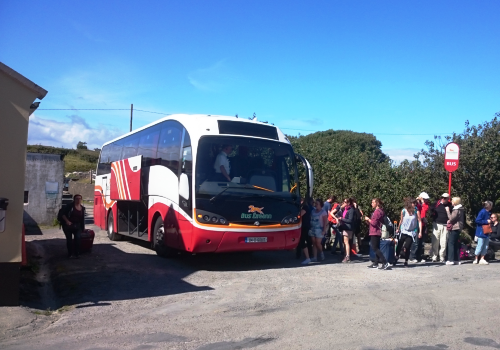 Bespoke Group Trips with Meals & Transport
B&B & Dinner from €39 pps/pn. Enquire Today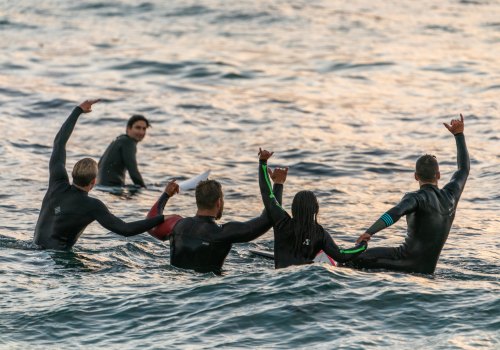 Weekend Warrior Adventure Trip
3 x B&B, Dinner & Packed Lunch from €143 pps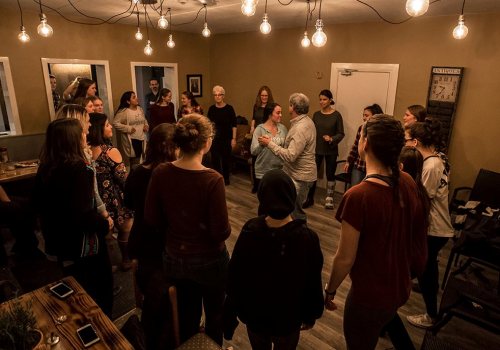 A Song & Dance in Doolin, Ireland
5 x B&B, Dinner & Packed Lunch from €238 pps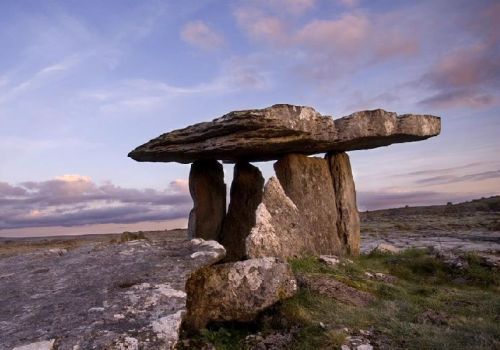 Exploring The Burren & Cliffs of Moher
2 x B&B, Dinner & Packed Lunch from € 95 pps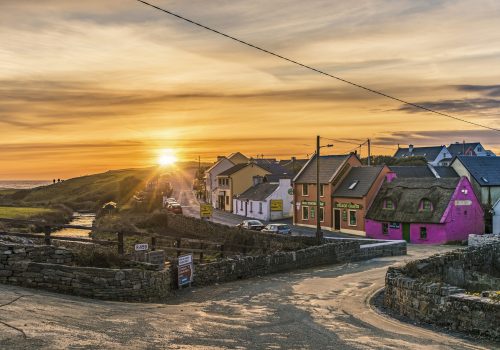 Immersion in Irish Culture & Activities
7 x B&B, Dinner & Packed Lunch from €333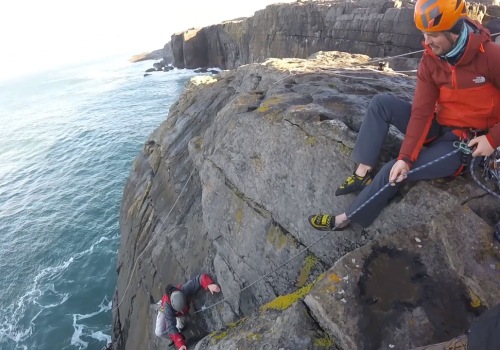 View all our Group Trip Itineraries
Choose from a range of tailor-made experiences
We work with a handful of select local activity providers who are great at catering for groups - from hiking through the Burren, surfing in nearby Lahinch, sea kayaking along our wild Atlantic coast, mountain biking the green roads of Doolin, horse riding, day trips to the Aran Islands, Cliffs of Moher walks, indoor rock climbing, sea cliff climbing, archery, educational exercises, etc. Or if you're looking to do something more specific such as seaweed foraging, musical workshops, spiritual walks, geology or historical excursions, we can also use some of our local partners offering these experiences.
We work with local wellness providers who can offer Yoga, Mindfulness, and Stress-based Reduction classes onsite at our premises in our custom-built studio. The studio is a great space with lots of natural light and room for up to 15 people at a time.
If you require a classroom during your trip, we can provide a space with a full set up. Our meeting room has space for up to 20 people (seated with table set up), a large screen for presentations, speakers for sound, and complimentary wifi. 
Doolin is widely regarded as the home of Traditional Irish Music, and so we are blessed with resident local musicians who are happy to come and play onsite, or host musical workshops or dancing classes for your group.
We can provide breakfast, lunch (or packed lunch), and dinner for all group sizes (self-serve). If you'd prefer to eat out, there are plenty of local eateries in Doolin Village that cater for small and large groups.
Discover your destination
Watch this video by Doolin Tourism, and discover why Doolin is the perfect destination for your Group Trip in Ireland.
"Lovely staff, perfect location, great for groups. We recently enjoyed a seven night stay at the Doolin Hostel with a group of 50 university faculty, staff and students for a residency in creative writing. Anthony, Deirdre and their staff made this trip a joy. The hostel is perfectly positioned at the foot of the Cliffs of Moher which made for heartbreakingly beautiful hikes each morning."
Fill out our contact form below and let us help you arrange your bespoke Group Trip to Doolin, Ireland.